Artista: Raúl Porchetto
Álbum: Mundo
Año: 1979
Género: Rock progresivo / Jazz rock
Duración: 32:43
Nacionalidad: Argentina
Lista de Temas:
1. Sueña tu nombre
2. La gente que hace el mundo
3. Amiguito, ese no es cielo
4. Trenes blancos
5. Guardame estas mañanas
6. Variaciones sobre la gente que hace el mundo
7. El camino del ángel
8. Ella está esperando
9. Agua y sal
10. Bellas violetas de otoño
11. El vino del alma

Alineación:
- Raúl Porchetto / Pianos, Rhodes, Moog, guitarras acústicas, mellotrón, voz
- Daniel Homer / Guitarra eléctrica y acústica, bajo, tumadoras, percusión
- Santiago Fandiño / Bajo
- Moro / Batería
- Willy Iturry / Batería
- Pablo Guyot / Guitarra eléctrica
- Bernardo Baraj / Saxo
- Hugo Pierre / Saxo soprano
- Voulet / Voces
Invitados:
Leon Gieco / Voces
Nito Mestre / Voces

Antes de empezar el comentario del disco, voy a hacer una pregunta... me parece a mi o... ¿Nuestro amigo
Rodrigo San Martín
(
Vanished from Earth
,
Souls Ignite
,
Rodrigo San Martín
band) no se parece DEMASIADO a
Raúl Porcheto
?... Miren, a ver, descubran quien es quien: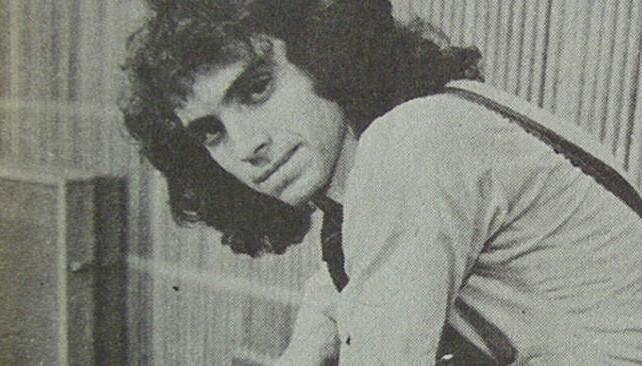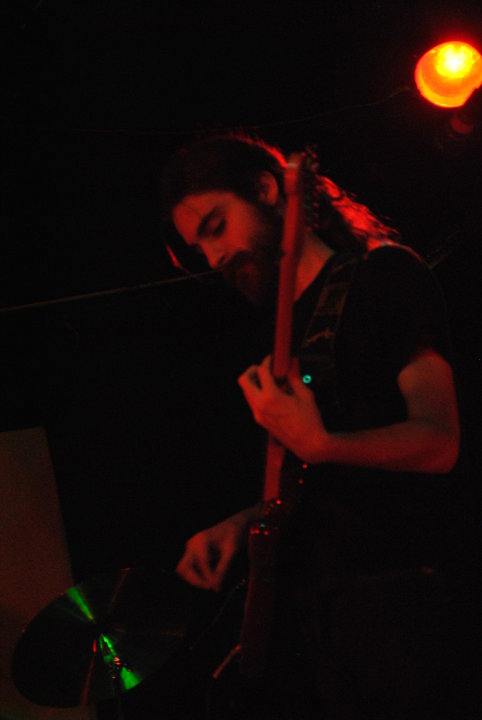 Como ven, quiere disimular con la barba, pero no puede... ¿Quien es quien?. ¿Será que viaja en el tiempo y es la misma persona?. ¿O es el hijo?. ¿O un clon? ¿????????
Ese interrogante queda en el aire. Y mientras lo pensamos, les comento que este es otro gran super aporte del señor Gilgamesh, que está haciendo sus super colaboraciones de la puta madre en nuestro blog cabezón. Y este es el texto con el comentario que nos envía el mismísimo Gilgamesh, ya parte de la familia cabezona que nos trae estas maravillas inconseguibles:

Mundo (1979), el disco de Porchetto anterior a Metegol. Que se dijo de él?




El proceso creador en cualquier compositor -y Raúl Porchetto lo es- requiere de un tiempo de maduración. En un principio, los diversos elementos que entran en juego en ese, generalmente, lento mecanismo de aprendizaje nadan a la deriva. Cuando a ese tramo le sigue la selección, entonces la idea generatriz enfila hacia una investigación mas precisa, de la cual habrán de surgir los límites pero tambien la identidad del cauce que conduce a la profundidad. Los álbumes anteriores de Porchetto encarnan las vacilaciones y las cavilaciones inherentes a la creación; por lo tanto, necesarias y suficientes.




El álbum Mundo es el microuniverso en la trayectoria de Porchetto que determina un hito, del que resultan discriminados los callejones sin salida y se asumen las virtudes, ahora menos viciadas por los deslumbramientos recientes. Nadie desconoce que Porchetto se volcó en los últimos tiempos hacia las vertientes de la música de fusión -que todavía algunos insisten en confundir con el jazz rock- quizás a la pesca de un ingrediente rítmico que sus canciones no tenían. Eligió ese camino e investigó. Tal vez el error que cometió en el pasado fue experimentar dentro de cada canción presentada, por lo que los temas se mostraban irresueltos, incoherentes y demasiado extensos.




Eso quedó atrás. En la actualidad Porchetto explora la síntesis jazística, añadiéndole su color melódico pleno de matices: esa es una de las razones por la que varias de sus canciones son rematadas con un solo de saxo (otra brillante labor de Bernardo Baraj y tambien Hugo Pierre). El paso mas importante que dio fue transparentar sus intenciones musicales y poéticas. No es peyorativo calificar a la música que estuvo haciendo hasta ahora como solamente propulsada por una sensibilidad melódica de gran riqueza, pero bastante ajena al ritmo. En este álbum eso no sucedió. Porchetto no descartó sus canciones mas ingenuas (Guárdame estas mañanas, Ella está esperando y la sobresaliente Agua y sal). El sello orquestal con que han sido tratados los demás lo vincula, por momentos, con el timbre del rock sinfónico; aunque en realidad, se basa en los requiebros tonales del jazz. Le falta rock, pero su música no carece de vigor. No puede catalogarse a su música de incandescente, pero ahora tiene un swing inédito y una marcación concreta; basta escuchar el candombe "Amiguito ese no es el cielo". Tampoco puede exgírsele vocalizaciones exquisitas, porque el compositor ha crecido lo suficiente como para respaldarse en sus temas, antes que en un elemento de una música popular que nunca ha sido considerado imprescindible. En ese sentido el aporte de Voulet en voces fue tan crucial como el buen desempeño de todos los músicos. Reivindicó el ritmo en la música, pero todavía sus letras desprecian la rima. Técnicamente, no es un tecladista virtuoso ni un guitarrista descollante, y sin embargo hoy, que su expresión se ha balanceado importa menos que el corazón de sus palabras.




Tapa: una idea de Rubén Andon adecuada al contexto del disco. Trae toda la información, menos las letras.




Síntesis: es absurdo considerar a este disco como el que le permitirá a Porchetto cruzarce de brazos. Pero ya consiguió un hito en su carrera: la clave está en la inclusión menos dubitativa del ritmo.
www.dospotencias.com.ar
Aquí, Rodrigo San Martín viajando en el tiempo, fotografiado en la década del 70.

Sobre el disco en sí, yo mucho no voy a comentar, principalmente porque aún no he podido escucharlo detenidamente, pero si les ha gustado esta primera parte de la carrera de Raúl Porchetto, también les va a gustar este disco, que ya empieza a despuntar con algunos toques que pretenden modernizarlo, característica que se vería profundizada, a veces al máximo, en sus proximos discos...


Hay personas que se convierten en héroes. Algunos en héroes mediáticos. Pero también están los que dan un perfil inverso. Es el caso de Raúl Porchetto (15/11/49). Nacido en Mercedes, provincia de Buenos Aires, supo imprimir su sello a partir de su forma de escribir y cantar. De voz original, con mensajes pacifistas, orientados a lo natural y a lo humanístico, comienza a recorrer su sendero musical en 1972. La llegada del primer aire folk, con el "Acusticazo", deja a Porchetto entre los más destacados solistas. Junto a la aparición de León Gieco, Sui Géneris y Miguel y Eugenio, conformó la legión de representantes del género. Con "Cristo Rock", grabado en el 72, se ubica dentro del escenario rockero. Llega a 1974 habiendo grabado tres simples. Forma un grupo, Reino de Munt, que a pesar de su corta duración genera temas para su segundo álbum. La conformación de la banda era Alejandro Lerner (teclados), Gustavo Bazterrica (guitarra), Francisco Ojsterek (bajo) y Horacio Josebachvilli (batería). Poco tiempo después se reúnen los máximos exponentes del rock acústico. Raúl Porchetto, León Gieco y Sui Géneris dan paso a PorSuiGieco. Participa María Rosa Yorio que aporta su voz, clara y cálida. Así, graban un único trabajo, que da como resultado uno de los mejores discos del rock nacional. Tres temas de Porchetto se destacan: "Burbujas musicales", "Las puertas del Acuario" y "Mujer del bosque". Durante 1976, su carrera siguió en ascenso, grabando su segundo álbum. Si bien no se caracterizó por ser un personaje netamente popular para el público de rock, sus trabajos fueron múltiples, las presentaciones variadas (teatros, pub, parques, anfiteatros) y su búsqueda compositiva inacabable.(...)
Ricardo Debeljuh

Y ya no hay mucho más para escribir... y creo que estaría demás. Otra vez acompañado de músicos excepcionales (si se fijan en las personas que lo acompañan desde el inicio de su carrera, verán que el tipo siempre se codeó con los mejores: La Pesada, Pedro Aznar, Charly García, León Gieco, Luis Borda, Bernardo Baraj, Moro, Nito Mestre, etc. etc. etc.) y eso se transmuta en su música.


Porchetto's following albums, Mundo and especially Metegol, turned "modern". In this period, he was mainly influenced by The Doobie Brothers and the new sensation The Police. He enjoyed big success with a new band and this new music, releasing an album per year. (Not of interest for this book).




His first album is recommended. The following two are of special interest for symphonic rock collectors.
Disco Eterno

Aquí tienen, empezamos un día de miércoles con un disco que no van a encontrar en otro lugar que no sea esta, nuestro gran blog cabezón... Aquí, un inconseguible de Rodrigo San Mar... perdón, perdón, de Raúl Porchetto.
Y estén atentos que seguirán las novedades y cosas exclusivas.